By registering with KRDL you'll be able to download all of the best Tokusatsu completely free! So what are you waiting for? Register now!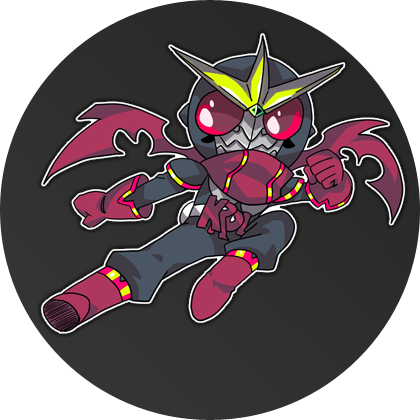 KRDL.moe (initially KRDL.info) was created in September of 2011 by kamsamnida. KRDL hosts a multitude of Tokusatsu themed TV Shows and Films. These are all subtitled in English. No licensed show is hosted on KRDL and if any show hosted here becomes licensed, it will be removed within 48 hours. Here is some basic need to know information whilst using KRDL:
Free Users are limited to 300kbp/s download speed.
You may only download 2 files at once!
If there are HD versions of a show/film, look for MP4s and MKVs!
You may only have 1 account! No multiple accounts.
Technical Info.
KRDL is built using PHP, MySQL and a few bash scripts. As to prevent any security flaws from being discovered prior to patching, I am not able to divulge exact details like versions used, but if you'd like a little more info then please use the contact form!
How you can help KRDL
If you enjoy using the service provided by KRDL you can help by donating! You can do this by either using the PayPal donate button found in the footer of each page, or, by purchasing KRDL premium. And remember, KRDL is not here for profit, it's here for you!
Also, if you notice that we're missing any shows or files, use the contact form to let me know, maybe you could help me complete our library?